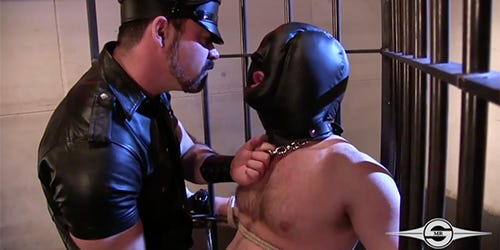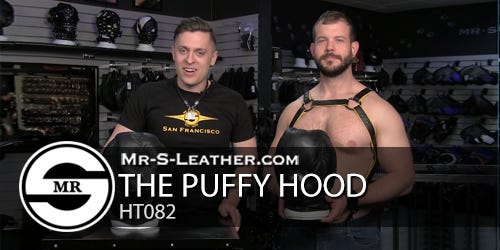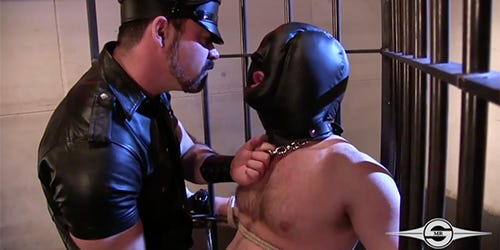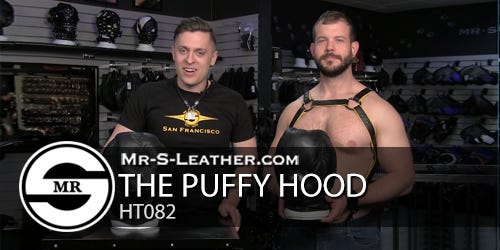 The Puffy Hood

If you like hoods, as many of our customers do, you know that Mr. S and Fetters USA have always had a reputation for some of the best-designed hoods on the market.

We have taken our Heavy Duty Hood Pattern, HT9 and changed a few things! We've switched the leather to a lighter, softer weight both inside and out and completely filled the hood with the fluffiest fiber fill foam we could find. It will give you a feeling of having your head securely encased in a leather-covered, soft pillow.

Tight and comfortable erotic head-bondage; the hood reduces sound while cutting out all light...It doesn't get any better than this!

The Puffy Hood comes standard with nose holes and has two mouth options - open mouth or a large grommet mouth for a more enclosed feel. An optional collar can be added a no additional cost. The hood laces up the back and with the collar it can be locked on. We do not make this hood with open eyes - it would substantially diminish the overall experience of using this hood.

To answer your question: Yes, the Mouth opening on the Open Mouth style is large enough to suck cock!
If ordering this Puffy Hood Without a collar, we suggest using our Fetters Locking Bondage Collar [SL001] around the neck of this hood, when you do want to have a collar on.

This will be a great addition to your hood collection!

Made-to-Order: Please allow 3 - 4 weeks for this hood to be made by our Production team.