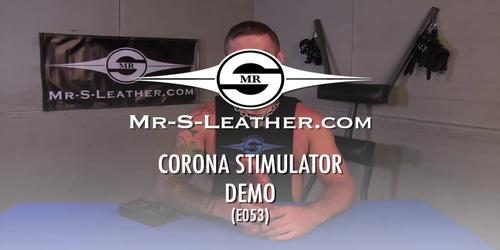 Corona Stimulator Bi-Polar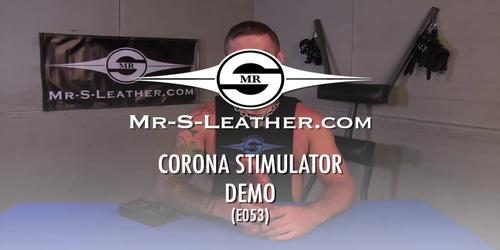 Corona Stimulator

This 100% medical grade silicone Corona Stimulator easily adjusts so you can get the perfect fit over the head of your dick. Pump up the juice and feel the current over the most sensitive areas of your cock. You'll be hard as a rock as the electricity takes you on a pulsating journey.

Since this piece is made from silicone it is really easy to clean. We recommend our Keep It Clean Foaming Toy Wash (D059).

The Corona Stimulator comes with lead wires directly attached to the product. These included wires fit into our line of ElectraStim Boxes including the Flick (EM060M), Flick Duo (EM080M), and SensaVox (EM140). If you have one of our ErosTek boxes you can still use this piece. All you'll need to do is gently pull the attached lead wire out. This will slightly rip the silicone at the attachment area. This will NOT affect the conductivity of the product. Additionally, since this piece is highly adjustable with a good deal of length included, it will still fit perfectly over your cockhead. You will need Banana to Pin Adapters if you are using an ErosTek box.

Comes with a 2 year warranty. That's how confident we are in the product.


- A Power Box is required to operate this toy - Not included. -