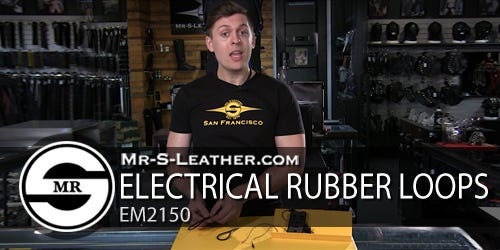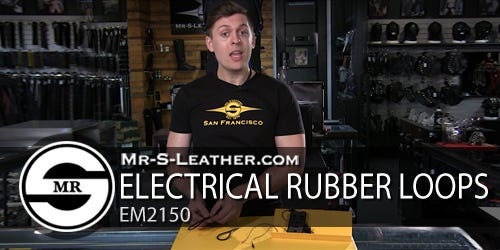 Electrical Rubber Loops (Adjustable)

We've seen so many guys spew the biggest loads of their life with Electrical Loops cinched down on their cock. Put one just under the head of your cock and one further back on the shaft and feel the current gently jerk your cock. Put the second loop behind your junk and turn up the power box for a more intense experience.

These electrified cock loops are made from a durable electrically conductive rubber so they are built to last.

These have a "Pin Connection" and so you'll need a set of the Banana to Pin adapters if your wires have the banana plugs at their ends (E105).
The line of ElectraStim Electrical accessories are the finest on the market. Mr. S Leather is now importing these from England, where they have been very popular through out Europe. Mr. S has become the exclusive North American distributor for these products.


- A Power Box is required to operate this toy - Not included. -