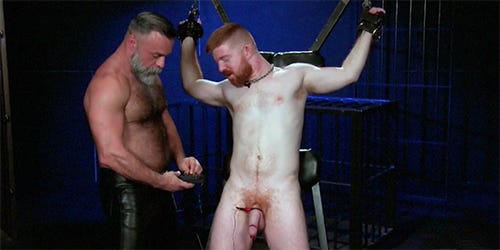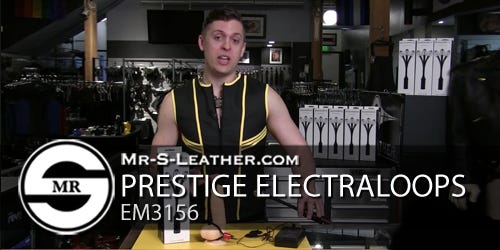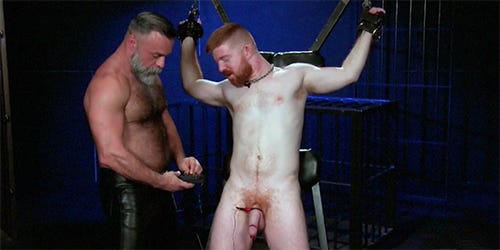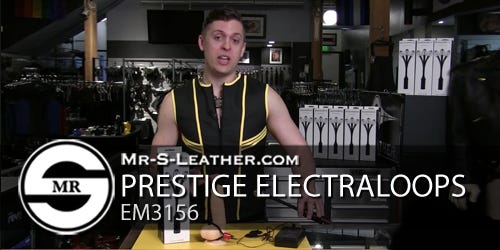 Prestige ElectraLoops


These are some of the sexiest cock loops we've seen and we've seen a lot! Beyond just the look, these loops are super effective and fun to use too. Made from 6.5mm thick rubber- thicker than any other loops that we carry. What makes this important is the thicker rubber distributes the electro sensations more evenly so the experience is even more enjoyable. Add some electroconductive gel and you're going to be in electro pig heaven once the juice starts flying.
The rubber hugs your cock tightly for a harder, longer lasting erection so stroking and fucking is even more fun
A solid CNC machined aluminum adjustment choke in an anodized red adds the real beauty to this piece. One end is locked in so you never need to worry about pulling these loops completely apart. Adjusting the loops is really simple. Just slide the adjustment end through the choke to create your perfect fit- the friction of the rubber against the metal will prevent slipping or loosening.
Each loop is uni-polar. You get two in the package so you can get to playing right away. Uses 2mm pin connections. We used the Sensavox Deluxe Powerbox by Electrastim in our demo video but you can use any powerbox. If you are using an Erostek box or any box that uses 4mm banana connections you will require a set of Banana to Pin Adaptors (E105). Since these loops only require one channel on your box you can use the other channel with an electro butt plug or sticky pads to intensify your experience.

Max diameter: 60mm (2.35 inches)


- A Power Box is required to operate this toy - Not included. -