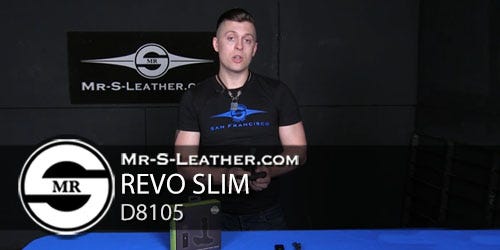 Revo Slim Prostate Stimulator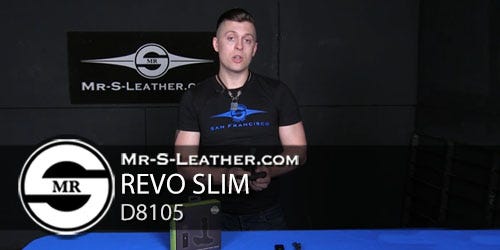 Revo Slim

Prostate play has gotten even better!  The Revo Slim takes all of the great features of the Revo line but with a slimmer shaft so it's perfect for guys just starting or anyone looking for a slightly smaller toy.  With this prostate tool you get intense, targeted stimulation of both your prostate and your perineum. Made from 100% silicone which has a soft, silky feel so this toy is body safe and easy to clean.  Plus, this is the first in the line to be 100% waterproof so it's great for the shower!

The shaft has two speeds and rotates in both directions so it's going to hit the right spot over and over again.  But that's not all this toy does.  As the shaft plays with your prostate, the perineum massager gives you a choice of six stimulation modes to add to your ecstasy. Choose from slow, medium, fast, slow pulse, fast pulse and escalating.  The powerful, whisper quiet motor will work you over until you blow thick, ropey loads.

You can control the Revo Slim via the button on the base or use the included remote if you want to go hands free.  The remote works up to 30 feet away.  Fully rechargeable so no batteries are required.

We recommend using water-based lubes or Mr. S Bodyglide Silicone lube with this product.
Revo Slim Remote Control USB Charging Cable Micro Fiber Storage Pouch
Features
Included In Box

6 Stimulation Modes

2 Shaft Rotation Speeds

2 Direction Rotating Shaft

34 Combinations

Ergonomically Contoured

100% Silicone Shaft

USB Rechargeable (with magnetic charging head)

Waterproof

3.5 hours of play (on a 3 hour charge)

Revo Slim

Remote Control

USB Charging Cable

Micro Fiber Storage Pouch
Height
Width
Shaft Width
5" (127 mm)
4.3" (110 mm)
3.75" (95 mm)