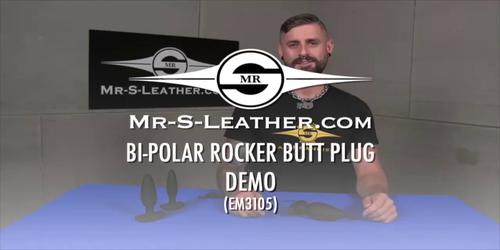 Rocker Bi-Polar Electro Butt Plug - Small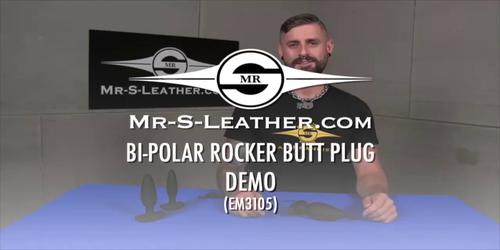 Rocker Bi-Polar Electro Butt Plug

These ElectraStim Rocker Bi-Polar Butt Plugs were designed for you greedy electro bottoms. The unique curved base features a stealth cable placement that allows you to sit on these plugs and rock and grind against them as the electricity flows. Unlike other butt toys where the cables stick out of the toy, these were placed 90 degrees underneath allowing you to really have some balls to the wall fun. No need to worry about breaking the contacts when the juice starts flying. Tapered shape makes getting this into your hole simple. Three sizes available depending on your experience level. Made from 100% platinum-cured, medical-grade silicone that is phthalate free and body safe. As with all electrical toys we recommend using a water-based lubricant to ensure conductivity.

If you're using a 2-channel box, hook this plug up on one channel and then add some cock loops on the other channel and get a nice current going in your ass and hole. You'll be ready to blow in no time!

Uses 2mm (pin) inputs. If you are using an Erostek Box or any other powerbox that uses stereo jack lead we recommend using our Jack Plug Adaptor Kit (EM2210)
Length
Diameter
Circumference
Small
4" (105 mm)
1.2" (30 mm)
3.7" (95 mm)
Medium
4.5" (115 mm)
1.6" (40 mm)
5" (125 mm)
Large
5" (130 mm)
2" (50 mm)
6.2" (160 mm)
Have questions about which accessories we might recommend? Need to know what connectors you might need for your power box? Give us a call or write us an email. We're experts. We'll make sure you get what you need to open the box and get off!

Read manufacturer's instructions and safety directions carefully before using.

Powerbox, lead wires and adapters not included.