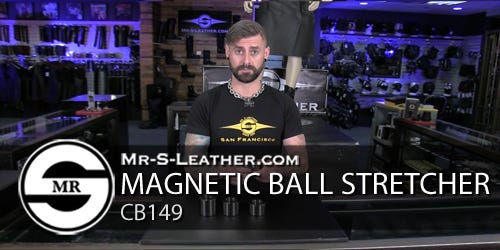 Magnetic Ball Stretcher 12oz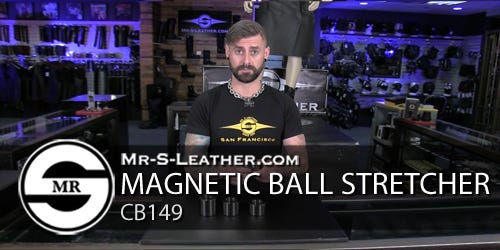 Magnetic Ball Stretcher 12oz

Getting your stretch on has never been more fun. No need to worry about a hex key, this stainless steel Ball Stretcher/Weight is magnetic so getting in and out of it is easy. Two super strong magnets ensure this won't break apart when your skull fucking your boy. Rounded edges make this a super comfortable piece to wear all day long. Also available in larger heights/weights for when you want to take your stretching to the next level.

We have chosen the 1 1/2" interior opening for these as it makes getting them on much easier. With the larger stretchers (or when using multiple stretchers) the pull on your nutts can occasionally mean they want to try and sneak back up the shaft. Putting a ring on the bottom end can eliminate this potential, so we recommend the Ringer (sold as a 3-pack)from Oxballs as an add-on option.
Diameter
Weight
Height
1.5" (3.8 cm)
12 oz
1" (2 cm)
Avoid water or solvents when cleaning. The manufacturer recommends using only alcohol.

Designed and manufactured in Germany

Sold individually