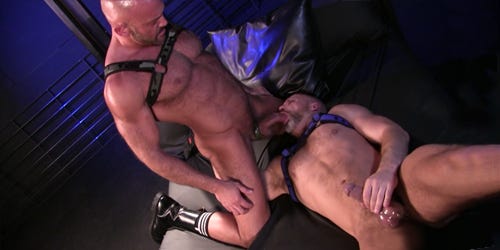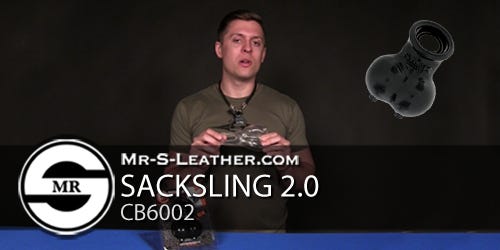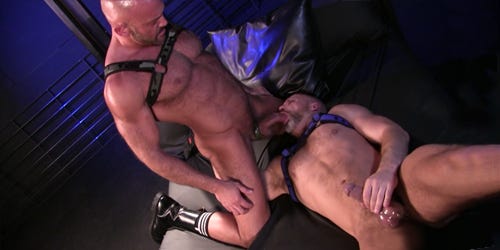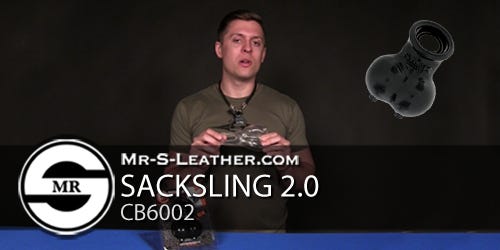 Sacksling 2.0

The best-selling Sacksling from Oxballs has been re-designed and is even more lightweight and flesh like than the original. The Sacksling 2.0 has a built-in Cocksling that morphs into a slick, stretchy sack for your balls. Wear it to for a hot and heavy fuck session or under your gear for a thick, meaty bulge.

Slick it up inside and out with lube, put your meat through the front hole and drop your balls inside the sack and you're ready to fuck, suck or anything in between. Whether you have high and tight nuts or heavy hangers, this thing will grip your balls like a rubbery second skin. Some guys even put on a ball stretcher before they stuff their ballbag in to keep their sack stretched and kept in place in their new rubbery home.

Made of FLEX-TPR which is safe, non-toxic and phthalate free.

Safe with water-based lubes or Mr. S Bodyglide Silicone Lube.

We recommend washing it warm soapy water after use and air drying. Store separately.
Diameter (Cock/Ball Hole)
Diameter (Ballbag Opening)
Diameter (Ballbag Outer)
6" (15 cm)
4" (1 cm)
9" (23 cm)