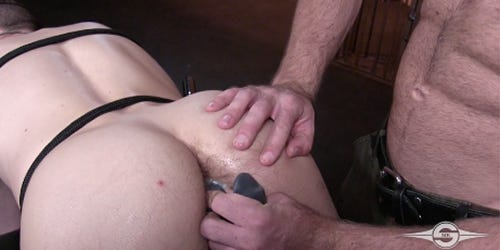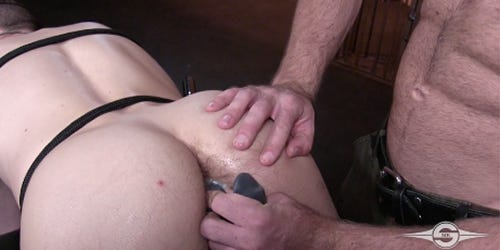 Egg Plug Graphite - Square Peg

Now available in two new sizes: L/XL and for your hungry boys, the Monster!

The Egg Plug from SquarePeg is one of the most comfortable silicone plugs out there. Now available in a new color – graphite. These graphite toys are the same supersoft silicone as his bronze toys that you have come to know and love. Now in an uber masculine grey color. These plugs are the perfect shape for long-term wear since they literally lock into your hole. Just plug it in and go about your day. Only you will know exactly how good it feels!
| | | | |
| --- | --- | --- | --- |
| | Length | Circumference | Diameter |
| X-Small | 2.5" (6.4 cm) | 4" (10 cm) | 1.27" (3.2 cm) |
| Small | 3.5" (8.9 cm) | 5" (13 cm) | 1.6" (4 cm) |
| Medium | 4" (10 cm) | 5.75" (14 cm) | 1.8" (4.6 cm) |
| Large | 4.5" (11.5 cm) | 6.5" (16.5 cm) | 2.1" (5.2 cm) |
| L/XL | 5" (13 cm) | 7" (18 cm) | 2.2" (5.6 cm) |
| X-Large | 5.5" (14 cm) | 8" (20.5 cm) | 2.5" (6.4 cm) |
| XX-Large | 6.5" (16.5 cm) | 8.75" (22 cm) | 2.8" (7 cm) |
| XXX-Large | 7" (18 cm) | 9.5" (24 cm) | 3" (8 cm) |
| Monster | 7.5" (19.1 cm) | 11" (28 cm) | 3.5" (8.9 cm) |