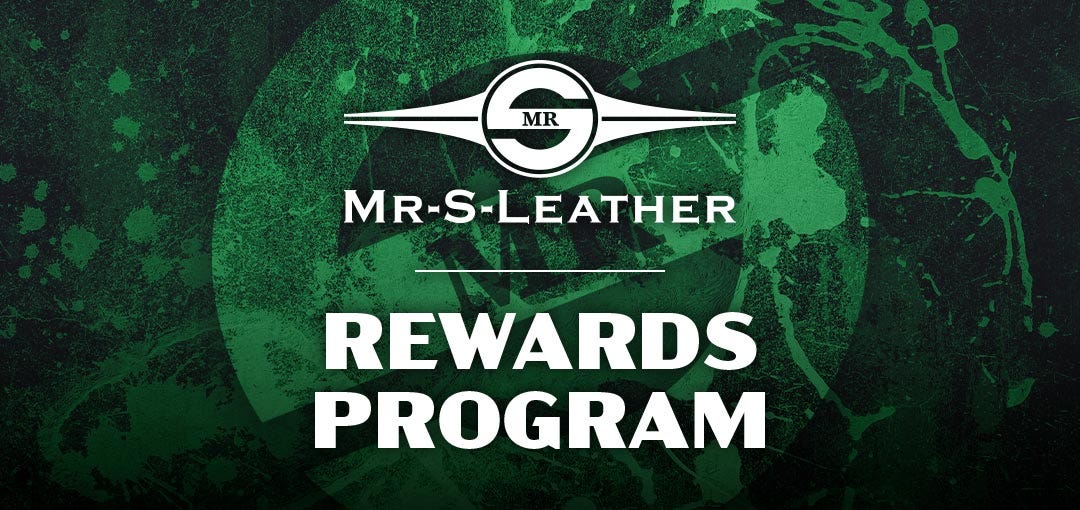 Earn Points to Spend on Future Purchases!
We were the first fetish company to institute a rewards program back in 2004 to show appreciation for our loyal customers and we're proud to keep the tradition going.

In addition to earning points through purchases we'll also be announcing additional ways to increase your points balance. More to come on that in the future.
As your points grow, so do your rewards!
Awards unlock once you achieve 500pts*
There is no maximum on the number of points you can earn!

*Rewards have no cash value outside of the Mr. S Leather Rewards Program.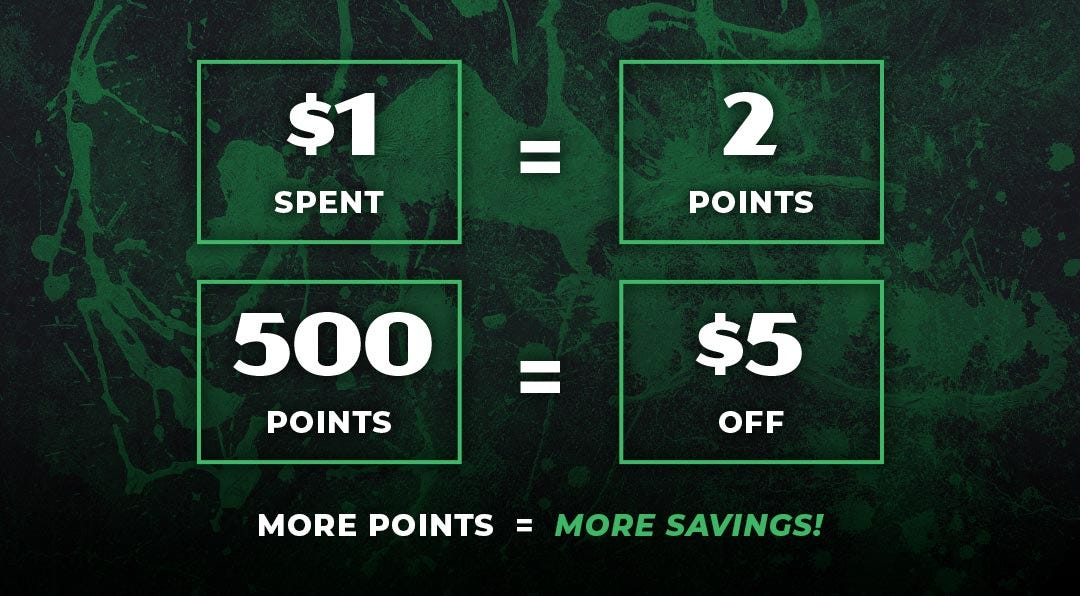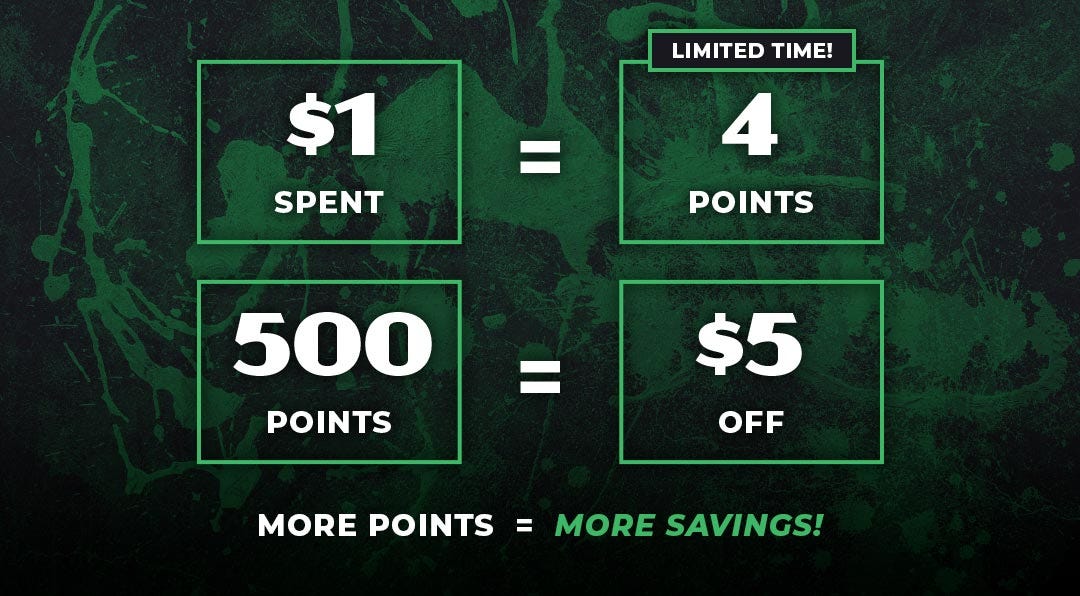 Rewards Program FAQ
How does the new program differ from the original program?
Our new Rewards Program is points-based. You receive 2 points for every $1 you spend. A minimum of 500 points (equal to $5) is required to unlock your rewards. Once you pass the 500-point threshold you will be able to use the full balance – up to the total amount of your purchase.

Plus, we will be introducing even more ways to earn points such as double points on certain purchases and points for submitting reviews.
What happens to my existing store credit balance?
Your existing store credit balance will remain in your account until you use it. It does not expire and can be used on purchases on our website or in our store.
How do I join the Rewards Program?
You can sign up here. The Mr. S Leather Rewards Program is free. You just need to sign up to start enjoying the benefits.
If I have an existing account do I need to sign up for a new account?
There is no need to sign up for a new account, your existing account will be updated to the new program automatically.
Where can I use my Rewards Points?
You can use your Rewards points online at mr-s-leather.com and in our retail store.
How quickly will my Rewards Points be reflected on my account?
In most cases, Rewards Points are posted immediately after purchase, but it could take up to 24 hours to be reflected online.
What can I use my rewards points for?
Your Rewards Points are good for any item on our website.
Can I use my Rewards Points for sale or discounted items?
YES! Rewards Points can be used on all items we sell.
How can I see my Rewards Points balance?
Once you have signed into your account, you will be able to review your balance in the My Account section at the top right of the webpage. Additionally, if you have available Rewards Points (500 or more) rewards will be visible during the checkout process.
Can I use both my Rewards Points and Store credit in the same transaction?
Yes, if you have available Rewards Points and store credit you may use both, up to the total amount of the transaction.
I only have 350 points, am I able to use them towards my purchase?
Reward Points are unlocked at 500 points. Once you reach 500 or more you will see the option to use your Rewards Points at checkout.
Can I use a portion of my Rewards Points and save the rest?
No, you must use the full amount of your Rewards Balance, up to the total amount of the transaction. However, if your Rewards Points balance is greater than your order total, the remaining points will remain in your account.
Can I use more Rewards Points than my transaction total and get cash back?
No, you can only use Rewards Points up to the total amount of your transaction.
Do points expire?
Yes, rewards points will expire after a year of inactivity on your account. However, if you have over 500 or more points at that time you will receive $5 in store credit that does not expire. Any remaining points will be forfeited.
Will I receive Rewards Points when I use a gift card?
The purchaser of the gift card will receive Rewards Points for the purchase of the gift card. However, no additional points will be earned when you redeem a gift card.
Can I get Rewards Points on a wholesale transaction?
No, our Rewards Program is solely for our retail customers.
What happens to my Rewards points when I make a return?
When you return an item and your money is refunded to you, reward points will be deducted from your account at the same rate as you earned them.

If you return an item that you used Rewards Points for, we will credit your account once we've received your return and processed it.
Are there other ways to earn Rewards Points?
YES! We'll be introducing ways to receive double points as well as opportunities to get points for posting reviews. Any updates to our program will be detailed here.
Does store credit expire?
No, your accrued store credit does not expire. However, you will no longer receive store credit on purchase.