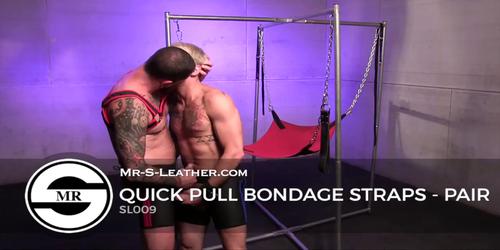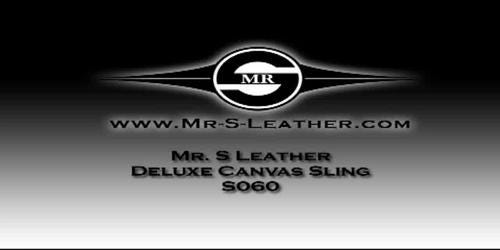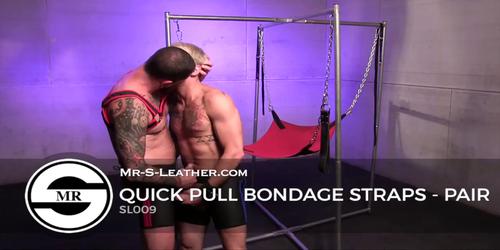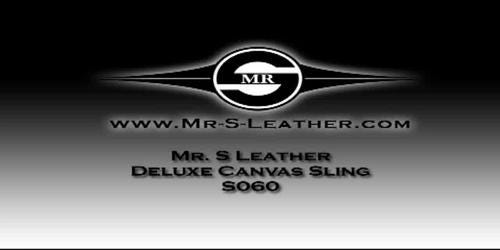 Deluxe Canvas Sling
Crawl up in it, present your hole and let the man or men around you have at it. You don't have to just lay there on your back. Get up on all fours, bend over and hug it, however you move or writhe, the solid stitching on this canvas sling can take it.
The four corners feature heavy duty automobile grade seat belt loops. Just clip the carabiners (pear clips) straight to the loops and you're good to go. The double layered Sunbrella fabric won't fade on you no matter how much piss, cum and lube you get on it. Wash it as often as you need to. The color is dyed into the weave and designed to hold up to outdoor use in all weather conditions.
An incredible deal for a quality sling at $89.95.
24 inches by 36 inches. This sling holds you comfortably in place for a long fisting or fucking session.
When you're done, just throw it in the washing machine on cold.
Reversible Black and Red combination means you can flip it over to suit your session.
Pictured with
Mr. S Portable Sling Stand (S020)
(not included)
Clips and chains (S053) available here