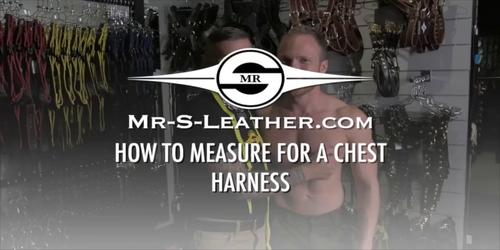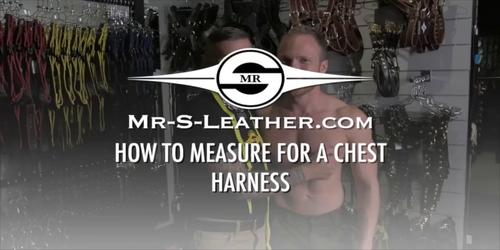 Bulldog Harness

This strong, bold and masculine top harness makes you look sexy out at the bar and on the dance floor. Just wear it in a jock, getting down and dirty with your best mates and you'll know why we make this heavy duty harness like we do. Pull him onto your cock or let him pull you deeper into his hole. Either way, the Bulldog Harness is made to fuck.

Thick 1.5 inch latigo leather straps wrap around over your shoulders and under your pits. Cross straps lay just above your pecs, drawing attention to the chest you're proud of. This harness gives just about anyone that big barrel chest look. Four nickel buckles connect the straps in the front and further enhance the masculine look on this harness. Rivets keep everything secure no matter how hard he's pulling you around.

Snaps in the back give you a nice level of adjustability so you can get the perfect fit even if you're a growing boy. Plus, it helps make it easier to share with your buds.

To determine your size take a measurement of your chest at the widest point, typically just under the pits. Draw the tape in a straight line to meet the other end at the center of your chest.
| | | |
| --- | --- | --- |
| | Inches | Centimeters |
| Small/Medium | 36" - 40" | 91 - 102 cm |
| Medium/Large | 40" - 44" | 102 - 112 cm |
| Large/X-Large | 44" - 48" | 112 - 122 cm |
If you'd like to add a cockstrap or all-around strap click here.