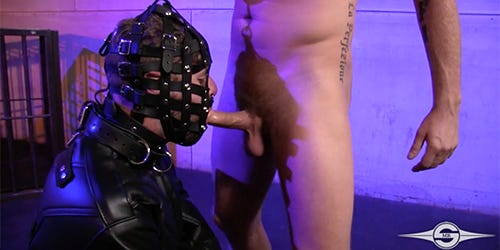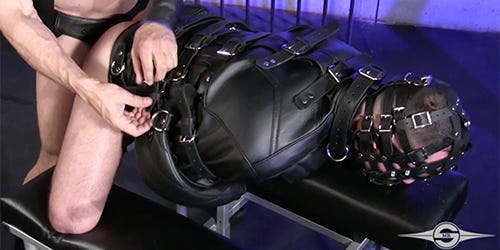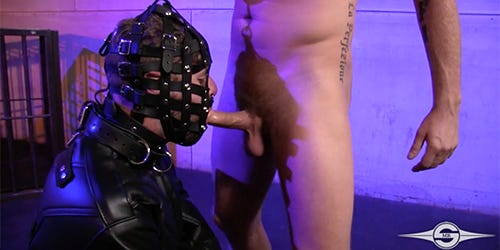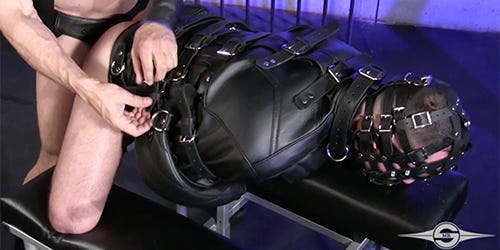 Fetters Strap Face Cage 

A classic Fetters design is back even better than before! Revamped to fit even better than the original. We updated the placement of all the straps so that it sits perfectly on your head. With so many adjustable straps it means you can get an amazing fit on a wide variety of heads.

All buckles are off to one side so you can lay down comfortably. Extra room under the chin allows for the mouth opening to be even wider than before. We added a thicker locking collar so your Sir can lock you in it tight. The new D-ring attachment at the top gives you a great tie down point. Comes with three removable components: blindfold, mouth cover and tongue depressor gag. This hood gives you a nice sense of anonymity without completely encasing your head. Perfect for guys who get easily over heated in full hoods. An amazing design made even better right here in SF!


Neck
Brow
Chin Over Crown
16" (41 cm)
23" (58 cm)
26" (66 cm)