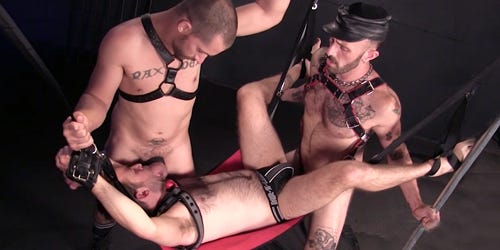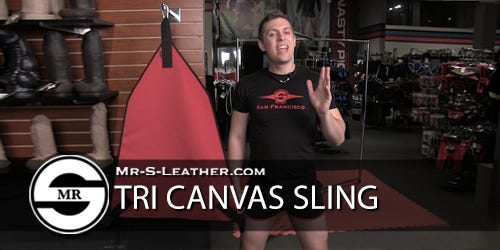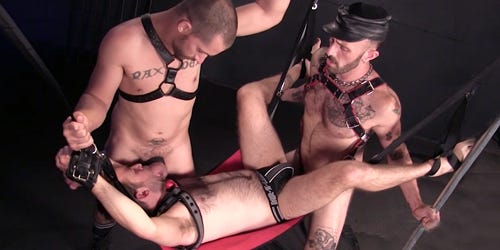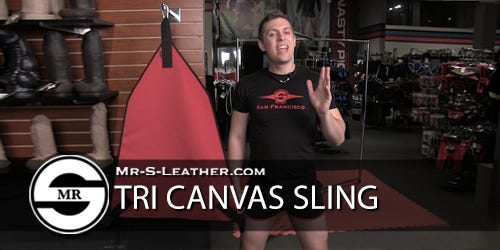 Deluxe Canvas Tri Sling

The three corners of our Deluxe Canvas Tri Sling feature heavy duty automobile grade seat belt loops. Just clip the carabiners (pear clips) straight to the loops and you're good to go. The double layered Sunbrella fabric won't fade on you no matter how much piss, cum and lube you get on it. Wash it as often as you need to. The color is dyed into the weave and designed to hold up to outdoor use in all weather conditions.

This sling holds you comfortably in place for a long fisting or fucking session.

When you're done, just throw it in the washing machine on cold.

Reversible Black and Red combination means you can flip it over to suit your session.
Deluxe Canvas Sling only.  Frame and accessories sold separately.