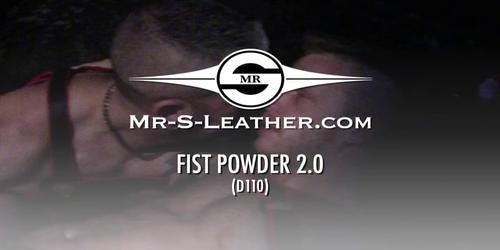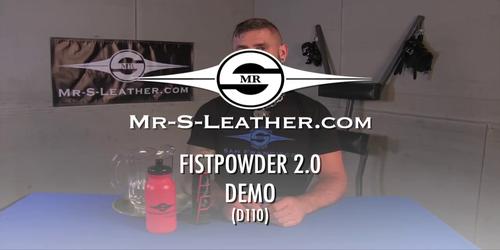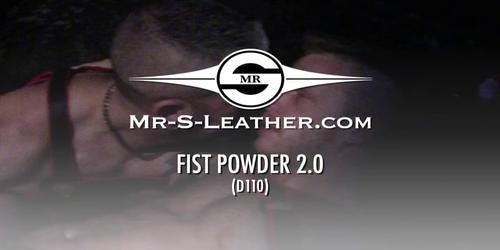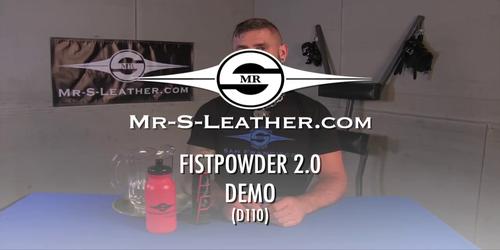 Fistpowder 2.0

FistPowder is a revolution in fisting lube. It's a safe for your body (this isn't for cattle), safe with condoms and toys, stain free and best of all, super easy to clean up. The 2.0 version is even better. You need less product to make an even slicker lube. That means you'll be getting your paw up there even easier.


• Extensively studied – Two years of research with a French pharmaceutical company. Made from a plant based compound. It's hypoallergenic and deemed safe for internal use.
• EU certified – CE0459 means it is a registered medical device SAFE WITH CONDOMS AND TOYS.
• Not stringy - We've all been there. Getting really deep into a guy's hole and pulling out with a long slime trail dangling from your hands. Not with FistPowder 2.0. You pull out and all you see is your glistening, slick paw ready to go right back into that boy's hole.
• Doesn't stain your sheets or your gear - Your favorite jock is safe when you use FistPowder. Just put them all through the wash and you're good to go.
• It's economical – one container of FistPowder (at the recommended dose) will yield twenty-six 16oz. bottles of lube.
• It's easy to mix – just pour some FistPowder into a standard 16oz. water bottle, shake and let rest for ten minutes – Boom! Done!
• Looks cool on your nightstand - FistPowder is made for hole-fuckers like you. Looks and feels a lot better to start an old fashioned hole busting with a product made for you – not cows.
• No preservatives – Mix up a batch and use it all night long. Batches should be used within 24 hours.
• Rinses off easy – We recommend a good hand scrub after a fist fuck but honestly, FistPowder rinses clean with just a steady stream of water.
Fill line on the cap to measure out 5 grams.
Stardard Mix
Daddy's Mix

Mix 1 packet (7 grams) of FistPowder 2.0 with 500ml (16oz.) of warm water.

Blend or shake in a standard 16oz. water bottle.

Let rest for 7-10 minutes.

Let mix rest for 20-30 minutes for full viscosity.

Mix 1 packet ( 7 grams) FistPowder 2.0 to 500ml (16oz.) of warm water.

Blend and add a tablespoon of your favorite fisting grease (SHAFT, Slam Dunk, Etc.)

Blend until smooth and consistent mixture.

Let rest for 7-10 minutes.

Let mix rest for 20-30 minutes for full viscosity.
Please note, the addition of a grease based lubricant can cause light staining of sheets and clothes. If you play like we do, though, we know you have your Fist Fucking gear at the ready.